Trust News Updates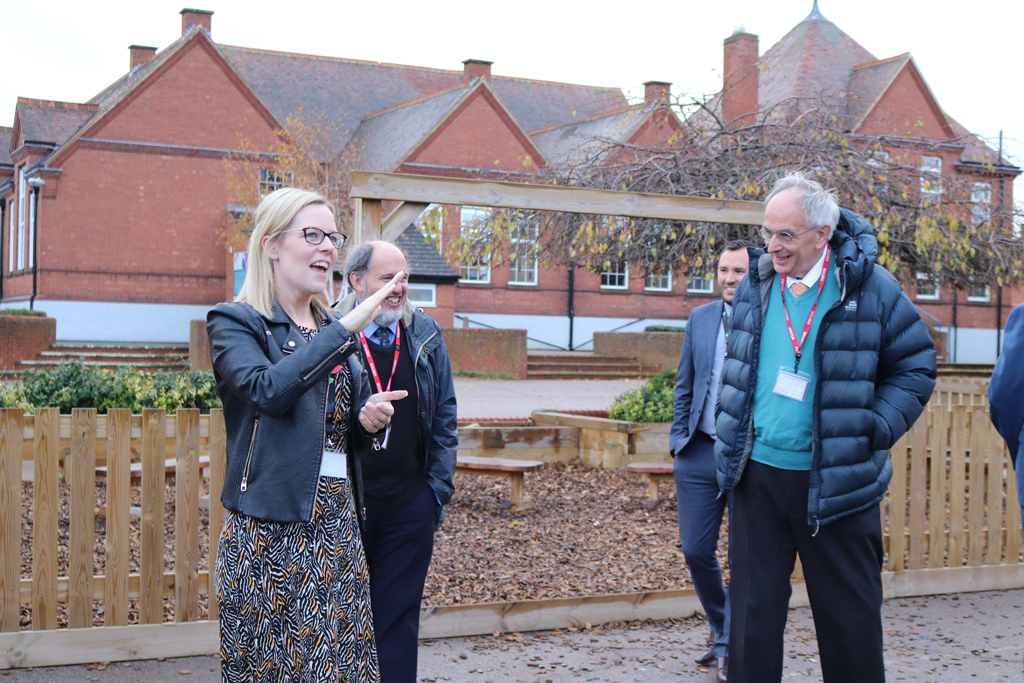 Wellingborough MP Peter Bone paid a visit to Newton Road School in Rushden to see for himself the impressive improvements and developments that have taken place over the past five years.
Headteacher Kerry Mills was proud to show the MP round the school that was rated Inadequate by Ofsted back in 2017 but which has since focused its attention on creating an atmosphere that is warm, friendly, inspiring and focused on excellent learning outcomes.
The MP saw the new Early Years provision and the results of investment in outdoor play and learning areas, as well as the new library and IT suite. A tour of all classrooms gave Mr Bone the opportunity to see the environment in which the children work and how learning is delivered by the amazing and dedicated team of teachers and staff.
"We wanted him to see how much the school has improved since 2017," said Kerry.
"One of the key factors behind the success has been the fact that we became a part of the Nene Education Trust. This gave us the opportunity to change the name of the school and facilitate a completely fresh start.
"The school is such a positive and uplifting place to be. The smiles on the faces of our pupils and their positivity about the school are indicators of our hard work. The warm, nurturing and inclusive feel within the school is commented by many of our visitors, who come through our doors.
"Becoming a part of NET has allowed us to focus on the priority of improving outcomes for our pupils. With our fantastic team, we have developed a high-quality curriculum and clear set of teaching and learning principles. We live and breathe the culture of ensuring our children are given the opportunities to dream of a bright future, believe in themselves, and achieve their highest potential in school and throughout their life so that they can truly make a difference wherever they go.
"I think Peter Bone was impressed by what he saw, he said it had been a long time since he visited our school but he seemed to appreciate how much it has grown and the development and improvement that has occurred. He also seemed to appreciate how inclusive the school was and how the school has a very special feel."
Read More
The Nene Education Trust encourages inquiry and research through professional learning. As a Trust, we are growing our learning communities using the 4 priorities of; Metacognition, Feedback, Mastery and Reading.
We are very excited to be prioritising professional learning within our trust, focussing on positive environments and developing our people. The Nene Education Trust are proud to be investing in staff, knowing that this leads to improved educational outcomes for all.
Today we have held our first ever trust wide training day, giving staff from all 8 trust schools the opportunity to collaborate and engage in research based learning. We have had the privilege of having a keynote message from Stuart Gardner (CEO Thinking Academy Trust) on Metacognition, as well as from Tom Rees (Ambition Institute) and his colleague Emma Lark on becoming an expert teacher.
Staff from across the trust have all engaged in theory into practice presentations led by trust leaders acting as facilitators, a great professional development opportunity for all involved. There has also been speed dating: where staff shared their experience around the research field they were specialising in. All staff were enabled to have some research & reflection time, using the EEF research. Time was dedicated for staff to magpie ideas and share best practice by sharing inquiry plans and brainstorming opportunities for the year ahead.
Read More